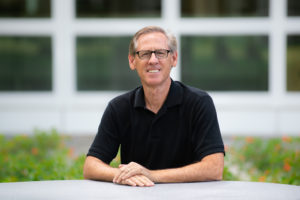 President Teddy Roosevelt coined the phrase "dare mighty things" in his famous speech "Citizenship in a Republic," given at the Sorbonne in Paris in 1910.
NASA has used the phrase "Dare Mighty Things" to capture the spirit of those who attempt the amazingly complex challenges of space exploration.
Inside all of us is a fire that burns to escape the gravitational pull of life's daily challenges and launch us into a life beyond our wildest imagination.
I love helping others to keep that fire alive. It can go out so easily because life is complex. We need courage, inspiration, and some resources to keep going. And we need to laugh along the way.
Married for 38 years to Kim, with 2 children and 3 grandchildren, together we've been in personal ministry with Cru for almost 40 years, with 20+ years involved in sending thousands of students around the world.
Currently I'm the Global Strategy Coordinator for the Jesus Film Project, based in Orlando, FL., helping develop a strategy to plant 5 million new churches among 5 billion people who don't have a church within walking distance.
I love attempting impossible things. I've not always been successful, but I've never been disappointed that I'd taken the risk. And I know I'd be nowhere without great friends and great input from a broad network of teachers and leaders, and the affirmation that goes with those who are willing and able to speak both grace and truth into my life.
I want to pass along what I'm learning to others. I hope you find a little inspiration and motivation while you're here.
Thanks for stopping by!
Keith